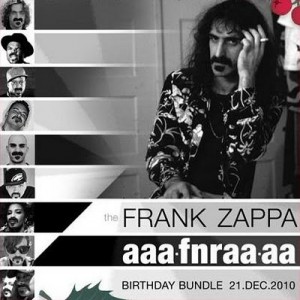 aaa.fnraa.aa = Anything Anytime Anywhere For No Reason At All, Again Also
Gail Zappa invited me to do a cover of a Frank Zappa song.
I chose "Take Your Clothes Off When You Dance"
The recording was released today on the Frank Zappa Birthday Bundle.  It's available at on iTunes: CLICK HERE TO PURCHASE!
Other artists on the Birthday bundle include Frank Zappa, Dweezil Zappa, Ahmet Zappa, Jared Lee Gosselin, Talib Kweli, Mix Master Mike, Macy Gray, Chloe Trujillo, and more!!!
Hooray for the legacy of Frank Zappa!  Thank you to Starvon Washington for helping me record this track.  Here are the full credits for my version of TYCOWYD:
"Take Your Clothes Off When You Dance" by Frank Zappa
Artist: Holland Greco
Ukulele / Vocals / Kazoo / Bells – Holland Greco
Drums – Andy Sanesi
Tracking Produced by Joe Travers, UMRK
Engineered by Richard Landers
Additional Recording, Engineering, and Synths by Starvon Washington at S1V Music Studios
Mix by Jared Gosselin
Special thanks to Gail Zappa, Diva Zappa, Melanie Starks, Antonio, and the Zappa Family Trust.