yo!
so, i'm going to new york next week for NY Uke Fest….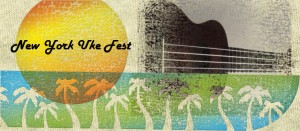 clark dark will be playing bass and doing the musical directing….
swiss chris will be on drums.  i am very excited to meet him, as his videos and credits are *extremely* bad ass.  check out the video below.  have you ever seen anything even remotely like it?
We'll be going on at 7:30pm at the Alvin Ailey Theater on Manhattan's Upper West Side on Friday, May 6th.  405 W 55 St (9th Ave), New York, NY 10019.  We'll be opening the concert that night. http://nyukefest.com/home.cfm